Internship Registration Checklist
Learn how to register your current internship for academic credit!
September 24, 2021
So you secured that internship… 
First off, let's take a moment to celebrate YOU! Yes, YOU did that! 
Breathe a sigh of relief because that long search and interview process is now over, and you're no longer checking your emails every 5 minutes to see if you got it. 
Now you can take a moment to do your happy dance and make sure you hit all the nitty-gritty details and to-dos if you intend to register your internship for academic credit! Below is a step-by-step guide to making sure you're on the right track.
Step-by-Step Guide to the Internship Application Process
Step 1: Log in to the Internship Portal
Head to the Office of Career and Professional Development's Internship Portal that can be found on Chapman University's website and log in using your Chapman credentials!
Step 2: Sign the Intern Responsibilities Agreement
Read through the responsibilities agreement thoroughly before signing and submitting it.
Step 3: Fill out the Internship Registration Information
Reminder: You can only receive credits during the current semester dates. Check out the deadline calendar that corresponds to the term you plan to register your internship in!

Note: Petitions for internship registration no longer require a fee for Fall 2021 term.
a. Intern Information
b. Internship Term
c. Internship Site Information
d. Internship Course Information
        i. Subject
Your internship course subject should coincide with your internship duties. Students may enroll in their major subject, but please note that you are not limited to enroll in only that subject.
If you are not using the internship for your major or minor, and you want to better understand how to apply your internship credits toward your degree, please contact Academic Advising and consult your Program Evaluation to see what works best for you. 
        ii. Course Number
Your internship will be registered as a course and given the course designation of either 290 or 490. Please be advised that first years/sophomores register in 290 and juniors/seniors in 490. You can register in 490 as a first year or sophomore with departmental approval. Graduate students register at the 690 level. 
        iii. Credits
Every 20 hours is 0.5 credits, and you can receive up to 6 credits from a single internship site (unless specially approved by your department).
Remember that credit limitations do apply. Consult with your Academic Advisor as they determine whether you are eligible for graduation! Tuition rates may apply if you plan to register for more than the maximum amount of credits.
To further understand these rates, please consult Student Business Services. They may also apply in other cases, like registering your internship for summer because tuition does not cover summer credits, so read through the "Intern Responsibilities Agreement" carefully!
e. Faculty Internship Advisor
Select a full-time* faculty member to serve as your Faculty Internship Advisor. Your advisor will serve as your mentor throughout the internship process and is responsible for giving you your final grade.
Based on the course subject you select, your advisor should be from the same department for which you intend to register your credit for. For example, if you plan to register it as BUS 290 or 490, your advisor should be from the Argyros Department. If you register it as COM 290 or 490, your advisor should be from the Communications Department.
While having a Faculty Internship Advisor whom you are already familiar with can be more comfortable, you can also ask other faculty from the department to advise you as well! You aren't limited to the professors you have taken and can expand your network. If you're at a loss on who to ask, check out the Internship Portal drop-down for Faculty Advisor suggestions after selecting your course subject and number! 
**Please note that your Faculty Internship Advisor must be full-time in the department of the course for which you are registering. Part-time faculty members who are only teaching one class for Dodge College may also be eligible to be an advisor. Please consult the Internship Portal for the most up-to-date list.
f. Important Financial Aid and Student Business Services Information
Hold up! While I'm guilty of rarely (ok, let's be honest, never) reading through terms and conditions, this section is critical to pay attention to. It can be relevant if you plan on adding or dropping your internship as it may affect financial aid status. It definitely doesn't hurt to stay informed!
g. Student Intern Registration Agreement
Step 4: Determine your Internship Learning Objectives
Similar to your resume, your learning objectives will cover the duties and skills associated with your experience. This section has a guide on how to draft your objectives and is incredibly helpful to review.
If you are having trouble with where to start, try to go back and find the internship description you originally applied to! Chances are, the employers posted the description with bullet points of what duties you will be completing, and you can borrow some of the information off of there. Another great resource to collaborate on this portion with is your Faculty Internship Advisor!
Step 5: Get your Internship Site Approval Form signed by your Site Supervisor
You will receive access to this form once you complete Steps 2-4 of the Internship Application process, which is listed out above. The form will automatically pre-load the information you provided in Step 3 and all you need to provide on the form is your Site Supervisor's signature!
Step 6: Submit your Internship Application!
What to Do After Completing Your Application
Whew, finally submitted! Your application is now off for approval by your Faculty Internship Advisor and the Office of Career and Professional Development. Once this is done, the Registrar's Office will take care of enrolling your internship course to your Program Evaluation.
But wait! You're not quite done yet. Here are some other things to keep in mind throughout your internship:
Looking to have your internship show up in your schedule earlier? Fill out an Internship Placeholder Form! 
Make sure to stay in consistent contact with your Faculty Internship Advisor 

Keep track of your hours on

Chapman's Internship Timesheet

Share what you are doing with the Office of Career and Professional Development! Email us at

career@chapman.edu

a picture of you at your internship (in person or virtual), some highlights of why you enjoyed your internship, and what you found valuable.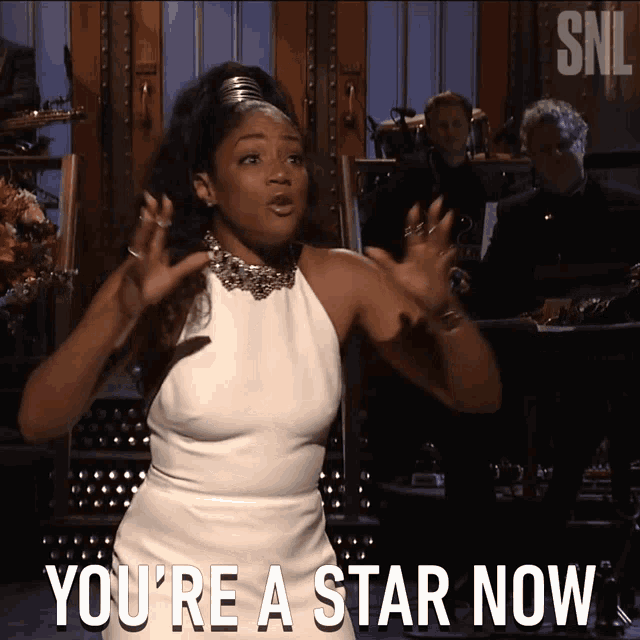 When in doubt, contact our Internship Coordinator, Nathaly Del Real for internship-related support! You may reach her by email, internships@chapman.edu or call 714-744-7688.
After you complete your internship, make sure to:
Submit your completed timesheet, signed by your Site Supervisor on the

Internship Portal

Complete any assignments from your Faculty Internship Advisor

Gently remind your Site Supervisor to fill out the Student Performance Evaluation

See your completed internship reflected on your transcript! 

Share your accomplishments on social media like LinkedIn

Add your experience to your resume (if you haven't already)
And of course,